ABOUT US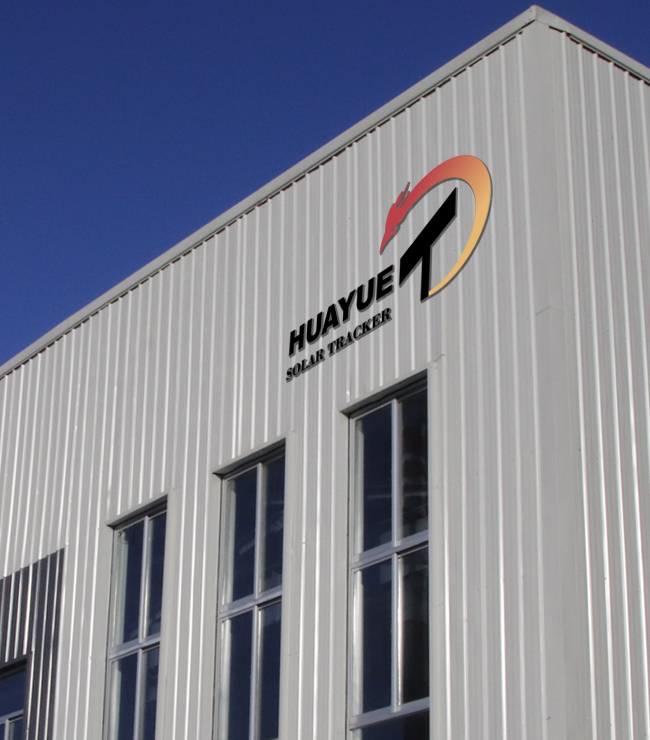 Huayue New Energy is a technology research and development-oriented new energy technology company, providing global users with high-quality photovoltaic tracking products of all materials, functions and types.
Shandong Huayue New Energy Co., Ltd. was established in June 2019. It is a clean energy power station solution provider integrating R&D, production, sales and service. It is mainly engaged in the design and development, manufacturing, transformation and upgrading of photovoltaic tracking power stations. maintenance services. The company is located in Tai'an High-tech Development Zone, with Beijing-Shanghai Railway in the east and Beijing-Fuzhou Expressway and Beijing-Shanghai Expressway in the west, with convenient transportation. The largest steel distribution center in the northern region - Manzhuang Town Steel Market is 10 kilometers away from the company's production base, and the surrounding supporting industrial belts are complete.
At present, it has passed the three system certifications of ISO9001, ISO14001 and ISO18001, and the factory certification of TUV
Certificate and CE product certification, high-tech enterprise.
Since its establishment in June 2019, Huayue New Energy has owned 15 utility model patents and 4 invention patents. At the same time, a number of utility model patents and invention patents are being applied for and approved; the conversion rate of scientific research achievements is 100%.
It can provide a total of 1GW of solar tracking systems for global users every year. We serve the world and are committed to providing users with more economical and efficient solar tracking systems through continuous technological innovation.
In July 2020, the Taishan R&D and production base was completed and put into operation, covering an area of 10,000㎡ and a workshop area of nearly 4,000㎡. The second phase of the production base is currently under construction preparations.